2. Server Application. This role comes in two parts.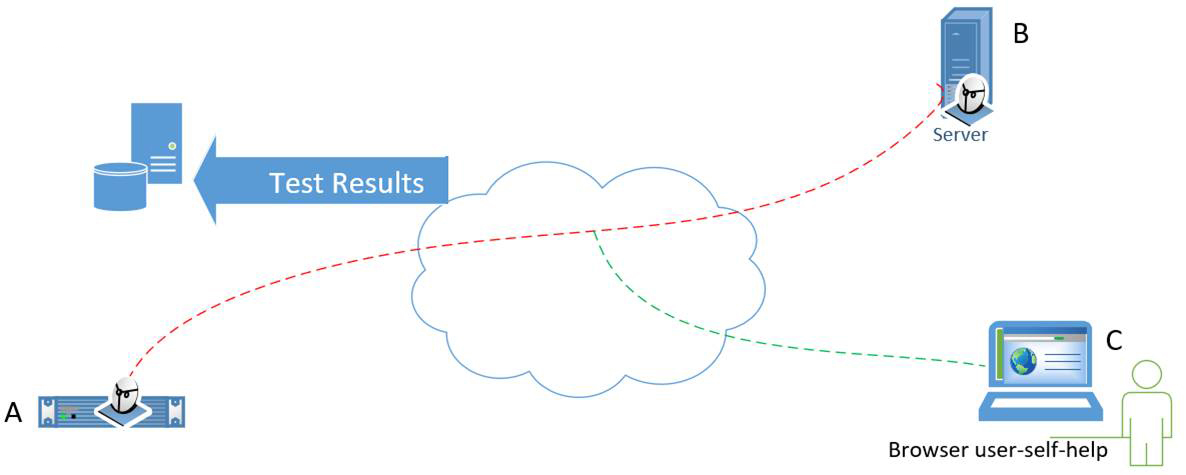 Fig 2. Satellite Servers running user-self-help-tests to a browser.
Part 1 is part of the Agent Application role. When an MCS satellite is running as an agent then the satellite is conducting the test processes. The location in the network where the agent satellite is installed defines the start point of the test and the location of Server Satellite defines the terminating point(s) for test process. It is important to note that all MCS Satellites support both Agent and Server application roles. This means that satellite 'A' can test to Satellite 'B' and vice versa. Fig 1, to the right, shows client/server devices testing to one or more locations across a network including client-to-client and server-to-server.
Part 2 of the satellite server role allows the satellite to provide support for running tests in a client browser. In this mode any remote user granted access to the satellite servers can load self-help tests directly to a standard desktop client, Windows, MAC or Linux. This approach allows MCS to deliver user-self-help testing services directly to customer desktops from multiple network segments throughout an enterprise network, different cities, countries etc., with low deployment costs, centrally managed from a single MCS server that provides a central reporting point of presence.
MCS also supports the concept of browser satellites. A browser satellite allows any remote desktop to initiate a user-self-help test from the local browser, which reports directly in the local browser but is actually running the test process directly at the location of the browser satellite. In the diagram above the user at 'C' can run a test A-to-C, B-to-C and if a browser satellite is enabled also B-to-A or A-to-B.