The PWO Reporting Objects
---
MCS 11 Published reports can combine multiple report objects such as graphs, tables and text. All report objects can combined in any order (including multiple locations) to deliver a required report. The PWO PPF description file is designed to contain only the individual presentation objects which also includes text. This allows text content to have access to expressions, conditions etc.. All report objects are independent of each other and the report design. This means one PPF definition can create multiple report designs.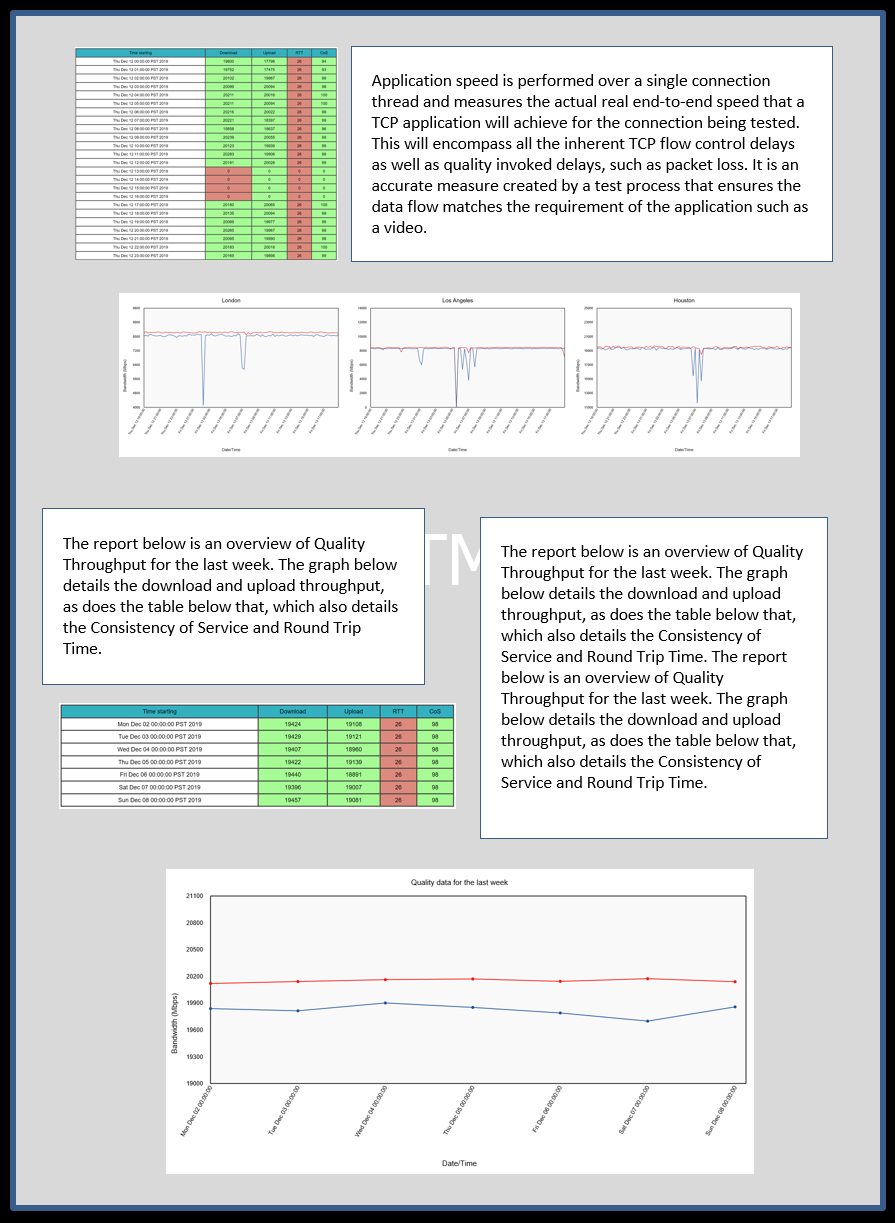 Real-time data services (RDS)
RDS supports the ability to extract multiple sources of test results in real-time, for any time period, using multiple aggregation specifications.
Dynamic expressions
Expressions allow analysis processes to be applied to the data automatically during report production. This is to allow expert knowledge and business centric knowledge to be applied during the reporting process.
Conditional events
Conditions allow all PWO objects in the report framework to be dependent on external conditional events. These events allow the publishing process to dynamically select and change what is reported and also how it is reported. For example Metric failures (bad results) can be automatically assessed in order to establish the results, text and graphic objects to clearly articulate and show the problem(s) that require resolution.
Threshold databases
Multiple threshold databases can be applied to different presentation objects to highlight the pass/fail assessment of test results. For example latency local connection can be assessed differently to latency for overseas connections.
Presentation
Presentation objects provide a solution to described test results in different formats. This allows data to be presented in views that expose the purpose of the data in more understandable format. For example graphs show trends and congestion patterns whereas tabular views, indicators can show threshold values.. The inclusion of image and text assets delivers the flexibility to integrate informative that can change in context to the results reported. For example stating Test FAILED versus PASSED.
Symbol values
Symbol values allow text objects to be automatically changed during the publishing process. The symbol object is provided to allow report definitions to be reused for more than one publication. For example the recipient company name can be changed for different report targets. Equally placeholders for copyright and other legal statements can automatically be inserted as standard text in all reports for all recipients.